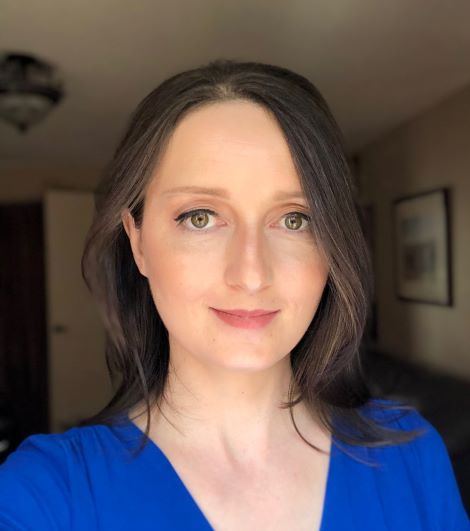 My name is Diana Zink and I'm the founder of DreamList.com.
I code to solve major problems that need solved. As a Mom, I know first hand how much families need their village. While circumstances take us further apart geographically, online tools should bring us closer together in a way that respects our privacy and surfaces meaningful ways in which we can help each-other, even remotely.
DreamList is my way of helping families build their village.
The act of giving: whether it's time, money, gifts, attention, knowledge, or even a hug to one-another, is the glue that holds us together.
That is why DreamList is a new kind of online wishlist and registry. You can add not just any item from the web, but also larger goals you are saving towards: from classes, to museum memberships, 529 plans, or even furniture. On special occasions friends and family can buy or contribute towards the things that are truly meaningful to you. DreamList lets you manage lists with others, so it has proven itself handy for parents, extended families, foundations, disaster recovery teams, schools, and even churches directing goodwill to families in need all over the world. I hope you tell me what you think about it.
Another project I've built is DoerHub. It is designed to connect people in different disciplines within and across universities, so they can team up and help each other out on interesting projects, ranging from research to startups. Human potential is everywhere, while opportunity is not. Connecting brains in even the most remote parts of the world with peers digging into similar problems is my way of helping both help solve the problems and create community to keep moralle up for the movers and shakers of our day.
I've been coding since I was 8. Before branching off to build a startup, I used to create and manage online products for NBA.com and build core libraries, election displays, search, gamification, and even a Times Square billboard as core web developer at Turner Broadcasting (working on CNN.com, Cartoon Network, TNT, NBA.com and other major media sites). I grew up in a small rural river town in Bulgaria that didn't have English teachers or traffic lights. When cable came to our town in 1994, I learned conversational English by watching Cartoon Network. At the time, just after the fall of Communism, tin shacks in even the poorest of gypsy communities in Varna were lacking running water or sanitation, but they all had small sattelite dishes on the roof. (Media feeds the soul!) Kids competed to get into language schools to study the languages that had the best content on cable (only 2 channels were in Bulgarian). I taught myself how to code by using my rudimentary english and w3schools, and I volunteeed at internet cafes to be allowed to build web sites after hours. A few years later I won second place at the first Bulgarian National Olympiad in Information Technologies. A wonderful small US College accepted me, and I moved to the US to do more of what I love. Coding is the new literacy. If writing gives you self expression, coding gives you the ability invent thing used by billions of people.
If you can build, you can shape your world, not just talk about it.
(In case you're wondering, I did tell Cartoon Network's teams, their CMO, and Ted Turner himself about the impact of their work. Per his book, Ted actually lost control of his company because of risks he took in order to purchase a massive media content library for Cartoon Network.).
Today, even the tiniest functionality in an online product can have second, third, and fourth order of consequences, so I build with those in mind. Internet products are a 10-level chess game between idea, architecture, engineering, finance, team dynamics, design, incentives, psychology, competition, and business models. I'm always happy to connect people and help startups brainstorm. Feel free to reach out at [email protected] or find me on LinkedIn, Twitter, GitHub and elsewhere around the web.
All my best,
Diana
P.S. I'm serious! Throw at me any and all feedback about DreamList.com. I bring my own bandages!